Professional Sites
These are projects that I've worked on for other people and organizations in a professional capacity.
---
Dates of the Project: May 2018 to March 1, 2019
New Frontiers for Lifelong Learning is an organization affiliated with Mesa Community College, dedicated to helping seniors and retirees to expand their horizons through educational opportunities and social activities. When they decided to redevelop their website in 2018, my teacher recommended me to the organization's webmaster, Allan Zisner, and he asked me to help him create a new design for their site.
I designed the site using Dreamweaver, making it to the webmaster's specifications in color and layout. The photographs were provided by the organization, some of them coming from the organization's newsletters. Most of the smaller icons on the Member's Toolbox, Facilitator's Toolbox, and Classes pages are from Pixabay. I created the small icons on the Contact page myself, using Adobe Photoshop.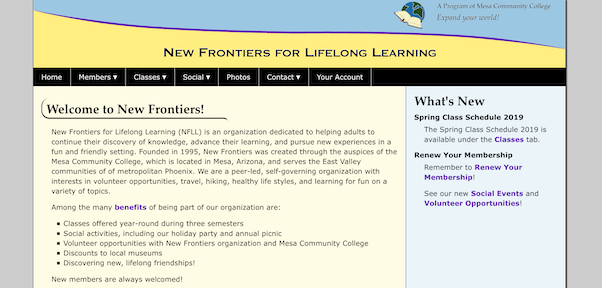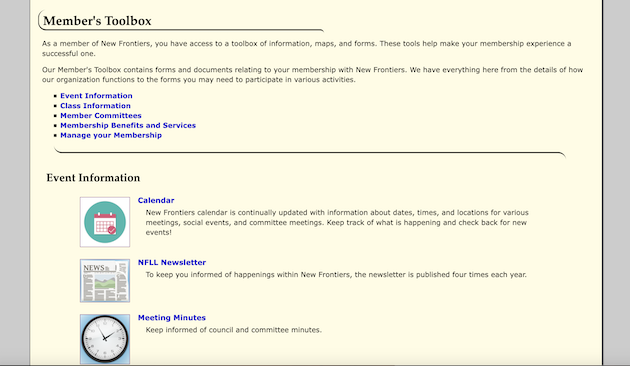 I designed a special Photo Album page for the site that would feature a Photo of the Month and separate sections for photographs of different events. Each of the sections was decorated with the same imitation photo corners that I used on other photographs on the site, including the pictures of the Council Members. Within each section, I also included thumb nails of event pictures with special styles to make it look like they were piled on top of each other and at different angles, as if someone were sorting through them for inclusion in the photo album.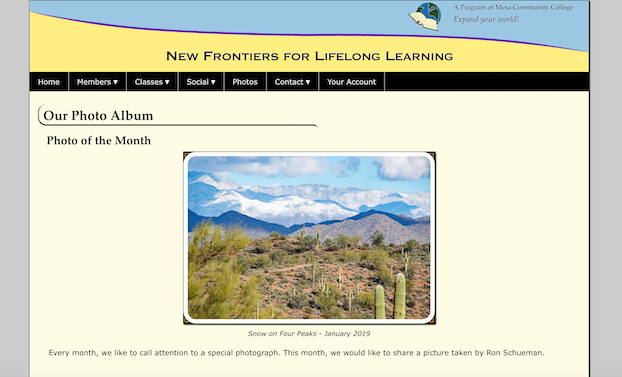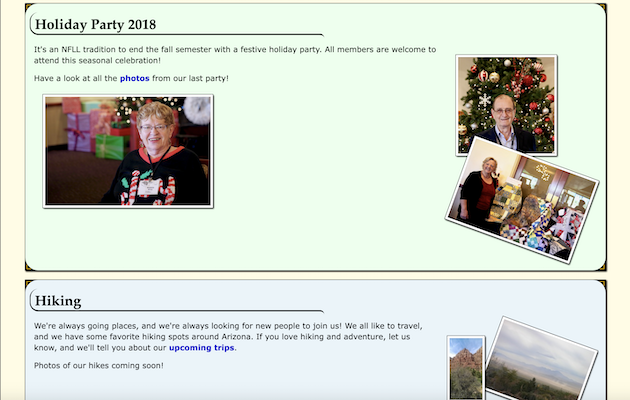 The site is responsive to different screen sizes. For example, the display of council members' photographs positions the images differently on different sizes of screens. The sidebars also drop beneath the main content sections on small screens.